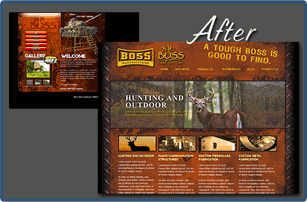 It is imperative to have a professional website to maintain a successful business. Your website can inspire trust, attract new business, and even forge relationships with customers.
Silentium Designs specializes in professional web development with customer convenience in mind. We know you want to be able to make changes yourself, so we offer our own Content Management System (CMS) to make simple changes easy. Add/remove photos, change text, prices, etc. in just seconds, saving you time and money.
Contact Silentium Designs today for a free quote — Click Here.